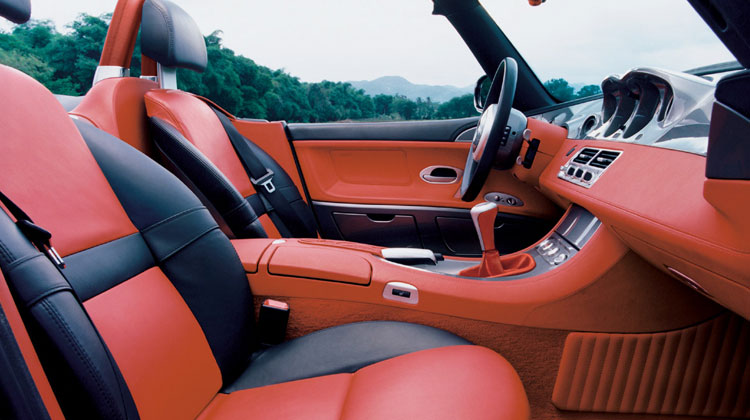 Learn how to prevent sun damage to your car.  It seems silly, but it's true.  If you have a choice you should try to park your car in the shade.  Ultraviolet (UV) rays from the sun effect our cars in similar ways to our skin.  The effects listed below can be minimized by simply parking in the shade.  The following are simple examples of how to prevent sun damage to your car.
Paint
The paint on our vehicles is extremely durable, but prolonged exposure to the sun can cause cracking or fading of the clear coat and paint.  Keeping a coat of wax or sealant on your paint will also help prevent the negative effects of UV exposure.
Trim & Tires
Plastic trim and tires both contain petroleum products.  Prolonged exposure to both causes them to dry out and become brittle.  Even the rubber seals on your windows can become brittle.  Black trim and tires are the most susceptible to drying and cracking since due to the fact that the black color will absorb more of the energy from the sun and get hot.  To prevent drying and cracking you should apply tire and trim dressing.
Interior
Cloth, Leather, Plastic, or Vinyl are all vulnerable to the effects of the sun.  Car manufacturers place additives in the interior components to help to limit the effects of the sun.  We recommend using a sun visor or tinting your windows to help minimize it's effects.  You can also treat your interior with conditioners for your dash, trim and leather or vinyl seats.