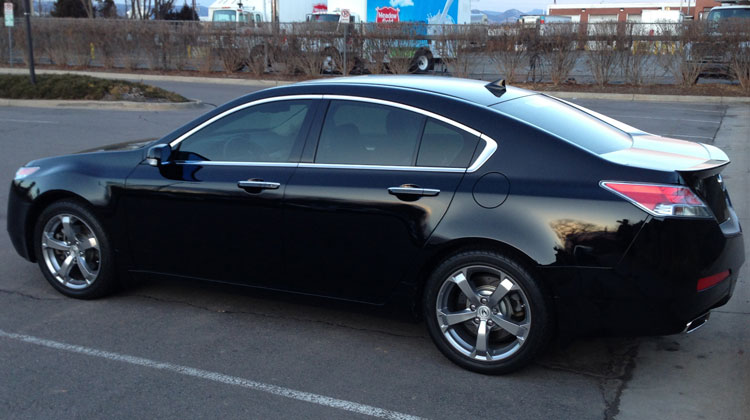 In 2009 Acura redesigned their most popular product… their TL.  They infused a ton of technology including bluetooth key with push button start, and XM radio connected navigation system to start.  Their most interesting change was the removal of their tape deck.  That's right Acura has a cassette tape deck in their TL through their 2008 model.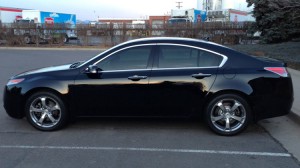 The new more aggressive and controversial design is a much more chiseled and modern.  The new TL is larger in almost every dimension.  The engine was beefed up from 258 HP to 280 HP for the front wheel drive version.
Top Speed: 150 governor limited
Coolest Features: Impressive technology, Quick revving engine
Exhaust Note: Stock is muted, but modified it sounds almost race car like when V-TEC kicks in.
Own or Rent: Own it if you have a family.
Horsepower: 280 HP
Towing Capacity: You could but why?
1. Would we want to drive it? Yes, great daily driver
2. Would we want to own it? We do.
3. What's the type of person that drives it? Jocks, Docs, Chicks, or Geeks? I'm biased, but a geek chic guy.
4. How do owners drive the car? Do they cut people off and weave through traffic?  Sometimes aggressively.
https://www.carcarescience.com/wp-content/uploads/2013/11/2009_Acura_TL_Rims.jpg
420
750
Jeff Brooks
https://www.carcarescience.com/wp-content/uploads/2015/01/car-care-science-logo-20150101-b.png
Jeff Brooks
2013-11-16 04:26:59
2015-09-22 19:15:10
2009 Acura TL